Women On Point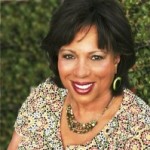 Everyone has a story and the story of Women On Point, while personal in origin, mirrors the story of so many women in business that are trying to juggle two, and sometimes three worlds. Often in our quest to "do it all", women sacrifice their sense of self. Many of us compromise our creativity, our passions and our dreams. Linda Farmer, founder of Women On Point, believes each of us has a dream we are passionate about, we all have a story to tell and once we recognize the changes we need to make within ourselves, we have the power to change the world. Listen in as Linda shares her journey of facing life challenges and finding the strength to make it through those challenges.
---
"Angela eloquently shares a powerful message of hope and encouragement wherever she speaks. Her expressive and positive demeanor leaves a memorable impact on others."
Today is a great day to discover the power behind YOUR story. Contact Angela today.

Angela recently shared her "ideas worth spreading" at TEDxUCIrvine.
Watch the video here.
---