Wellnessaire, the Life Wellness System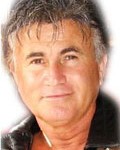 The outcome of Dr. Richard London's creative process using the Life Wellness System was the creation of a new revolutionary doctorate of life path called Wellnessaire. Wellnessaire allows humans from every walk of life to create wealth, wellness, love, peace and spirituality in abundance and balance. This is a real tool which brings you to the place of fulfillment, accomplishment, peace and knowing that you DID IT.
http://www.doctorateoflife.com/
---
"Angela eloquently shares a powerful message of hope and encouragement wherever she speaks. Her expressive and positive demeanor leaves a memorable impact on others."
Today is a great day to discover the power behind YOUR story. Contact Angela today.

Angela recently shared her "ideas worth spreading" at TEDxUCIrvine.
Watch the video here.
---