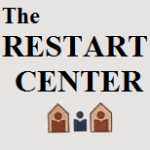 Linda Rogers shares her compelling story of leaving the convent as a nun to seeking her life purpose to help others. By maintaining her faith and listening to the voice of her God, she remained faithful and hopeful during months of unemployment. Having found a temporary job at a local non-profit, she took one day at a time. Seven years later, she shares about miracles and blessings that have occurred at Valley Restart, a community resource center for the homeless, where she is Executive Director.
Podcast: Play in new window | Download
---
"Angela eloquently shares a powerful message of hope and encouragement wherever she speaks. Her expressive and positive demeanor leaves a memorable impact on others."
Today is a great day to discover the power behind YOUR story. Contact Angela today.

Angela recently shared her "ideas worth spreading" at TEDxUCIrvine.
Watch the video here.
---