Listen to the Interview
Podcast: Play in new window | Download
Angela eloquently shares a powerful message of hope and encouragement and leaves a memorable impact on others. If you're aware of a group that will benefit from Angela's story and her expressive and positive demeanor,  contact Your Story Matters.
Trust, Engagement, Loyalty.
Tell more, SELL more. Face facts – when you tell tales, you create more sales.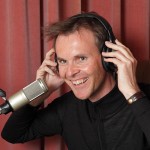 When we talk about stories, we're not talking airy-fairy streams of consciousness: Sharing stories with The Podcast Guy means constructing powerful radio programmes or whole internet radio stations to create unprecedented levels of trust, engagement and loyalty among your customer communities.  Put simply, The Podcast Guy sets the voice of your business free, leaving you to enjoy the rewards of incredible word of mouth marketing as your customers delight in your commitment to their delight in your products and services.
http://www.thepodcastguy.com
Listen to the Interview
Podcast: Play in new window | Download