The Meah Foundation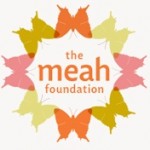 From The Meah Foundation founder, Tina Klonaris-Robinson:
"The Meah Foundation was born out of my personal experience of child loss and the journey of healing that followed. My daughter died as a result of my labor being induced at 38 weeks with the drug Cytotec, also known as Misopristal. My uterus hyper stimulated, and tore from top to bottom in two places. My daughter Meah, deprived of oxygen, never made it into this life. Her death left me feeling every emotion imaginable.
I wrestled with deep aching pain, constant sadness and hurt, but I also battled anger, hatred and a sense of powerlessness. I knew that if I were going to find healing and grow in a way that was conducive to living life with purpose and true meaning, I would have to make something good out of this tragedy. I wanted to find a way to heal and empower myself and others.
After hearing a story shared by Rwandan genocide survivor, Immaculee Ilibagiza, author of Left To Tell, I felt called and inspired to make a difference in this world. My desire to help led me to travel with Immaculee to Rwanda, a decision that would change the course of my life forever.
While traveling through Rwanda, I listened to stories from men, women and children who had experienced genocide. We laughed, we cried. Sometimes we held hands and hugged when we could not understand each other. Although I had come to 'help', it was the people of Rwanda who helped me learn how to forgive and heal. I found for the first time since Meah died a very powerful transformation taking place within me.
With every new story, I felt my heart open and the energy of anger and powerlessness shift and change to love, forgiveness, and a sense of empowerment. Slowly, I remembered I had a voice and began learning how to use it. I now found myself standing before hundreds, sharing my story and the stories of those who had touched my life and changed me in profound ways. I began to see how the power of stories could impact the lives of others and move people towards positive action all over the world.
I felt new found hope. I began to tell a new and empowered story of love, compassion and gratitude. Through pain and grief there can be found the greatest of gifts and blessings; through life, loss, and transformation, we learn the greatest of life's lessons, thus making us feel whole and complete again."