The Discreet Guide For Executive Women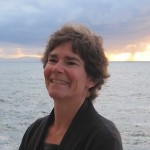 Jennifer Crittenden provides an honest, practical, slightly irreverent career advice book for women who are or will be working in corporations run and predominately populated by men in The Discreet Guide For Executive Women. Working in a man's world is a challenge, but with a little help from a friend, you can nurture a wonderful, satisfying career in a non-traditional role.
Learn how to:
— build relationship with men one-on one, in meetings, and after hours
— work a difficult room full of men and shine in the eyes of your male managers
— identify gentlemen, bullies, liars, and predators
— detect a glass ceiling and sidestep a misogynist backlash
— get noticed for your courage and common sense and be heard
— avoid classic pitfalls related to conflict, emotional behavior, and sex
Listen to the interview here:
Podcast: Play in new window | Download
---
"Angela eloquently shares a powerful message of hope and encouragement wherever she speaks. Her expressive and positive demeanor leaves a memorable impact on others."
Today is a great day to discover the power behind YOUR story. Contact Angela today.

Angela recently shared her "ideas worth spreading" at TEDxUCIrvine.
Watch the video here.
---