Listen to the Interview
Podcast: Play in new window | Download
Angela eloquently shares a powerful message of hope and encouragement and leaves a memorable impact on others. If you're aware of a group that will benefit from Angela's story and her expressive and positive demeanor,  contact Your Story Matters.
The Braille Institute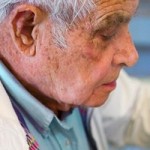 The Braille Institute is a nonprofit organization whose mission is to eliminate barriers to a fulfilling life caused by blindness and severe sight loss. They offer a variety of free programs, classes and services to anyone visually impaired and caregivers to the visually impaired. Each year Braille Institute serves more than 75,000 people.
The Braille Institute provides an environment of hope and encouragement through integrated educational, social, and recreational programs, services, classes, and seminars.
Photo Credit: http://brailleinstitute.org