The Beauty Blueprint
From live TV to live events, Michelle Phillips has entertained and inspired millions. As a former celebrity make up artist turned TV personality, author, and motivational speaker, she combines her broad range of life experiences and natural warmth for a strength and esteem make-over of the "Mind, Beauty, and Spirit". Her interactive programs are designed to boost performance and wellness by bringing out the very best in us all.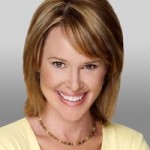 Michelle shares her tips from her book The Beauty Blueprint of bringing together inner and outer beauty to be your best!