Social Media Savvy
Marla Dennis is Social Media Savvy.
A consultant, coach and speaker, Marla teaches others how to utilize the power of their story to present their brand effectively via social media. Marla teaches; The Secret to Prosperity – If you want 1 year of prosperity, grow grain. If you want 10 years of prosperity, grow trees.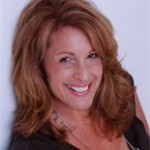 If you want 100 years of prosperity, grow people. Marla's own story, including surviving breast cancer has helped her to find healing and discovered ways to share how to heal with others.
---
"Angela eloquently shares a powerful message of hope and encouragement wherever she speaks. Her expressive and positive demeanor leaves a memorable impact on others."
Today is a great day to discover the power behind YOUR story. Contact Angela today.

Angela recently shared her "ideas worth spreading" at TEDxUCIrvine.
Watch the video here.
---