Social Media Design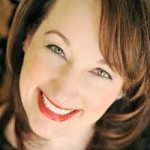 Lori is a digital native with considerable experience in design from practical interior design, to web page design and for the past several years, social media design. She specializes in creating social media campaigns that weave together communication threads – website, blog, Facebook, Twitter, Youtube – into a strong, multi-colored campaign that captures the essence of a client's brand. After deep experience in marketing and design that included creating traffic-stopping window treatments in the retail sector, and running a commercially successful boutique, Lori studied Speech Communication at the University of Georgia and graduated magna cum laude in 2008, a time when the social media world was bursting with opportunity. A natural flair for design combined with a passion for authentic communication resulted in the combustible success story that is Social Media Design.
Listen to the Interview
Podcast: Play in new window | Download
---
"Angela eloquently shares a powerful message of hope and encouragement wherever she speaks. Her expressive and positive demeanor leaves a memorable impact on others."
Today is a great day to discover the power behind YOUR story. Contact Angela today.

Angela recently shared her "ideas worth spreading" at TEDxUCIrvine.
Watch the video here.
---