The Skool of Life – Does Education Leave Out Important Things?
Encouraging Entrepreneur, Srini Rao, shares his journey of becoming a successful blogger and social media expert in the midst of searching for his life purpose and building a successful career.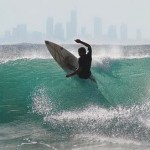 Srini says: "If you're anything like me you probably left school wondering how exactly it prepared you for life. After several years in the "real world", I realized that my education left out some really important things. These are the things we should have learned in school but never did and that's what The Skool of Life is all about. There are no rules other than a genuine curiosity about the world and the desire to learn.
Class is always in session!"