Listen to the Interview
Podcast: Play in new window | Download
Angela eloquently shares a powerful message of hope and encouragement and leaves a memorable impact on others. If you're aware of a group that will benefit from Angela's story and her expressive and positive demeanor,  contact Your Story Matters.
Stand Up, Speak Up, Show Up
Lee Horbachewski's vision for Simplee Serene is: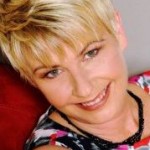 To Empower You to Shine Bright & Steady: to Stand UP for yourself, Speak UP and ask for help and Show UP with kindness, compassion and gratitude… while realizing you are not alone and that you are loved.
By sharing her own life experience and stories battling depression and attempting suicide, Lee encourages and inspires many and helps to bring awareness and education about both issues.