Shimmy and Shine with MS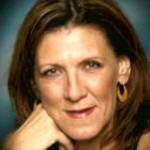 Jasmin Christensen shares her story of living with MS. She is the Founder of Healing Connections and Pathways. She started teaching and counseling while still on active duty in the USMC. She has accrued over 20 years of counseling and teaching experience. Empowerment and healing has been the main focus of her work with people across the US and internationally. Being a Multiple Sclerosis Patient, Dr.Christensen has the first hand experience of overcoming almost insurmountable odds just to achieve daily tasks.
http://jasminchristensen.wix.com/successbooks
---
"Angela eloquently shares a powerful message of hope and encouragement wherever she speaks. Her expressive and positive demeanor leaves a memorable impact on others."
Today is a great day to discover the power behind YOUR story. Contact Angela today.

Angela recently shared her "ideas worth spreading" at TEDxUCIrvine.
Watch the video here.
---