Reshaping Reality Creating Your Life
You are here to leave your impression on the world by living a confident life of happiness, owning your power – Knowing who you are! Today, you stop existing and start LIVING!
~ Robin Marvel.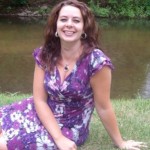 Robin Marvel shows you how to take the negative life situations you were dealt and turn them into motivation and purpose… Reshaping Reality and Creating Your Life.
YOU ARE what you choose to be Right Now!
---
"Angela eloquently shares a powerful message of hope and encouragement wherever she speaks. Her expressive and positive demeanor leaves a memorable impact on others."
Today is a great day to discover the power behind YOUR story. Contact Angela today.

Angela recently shared her "ideas worth spreading" at TEDxUCIrvine.
Watch the video here.
---