Motivated to Act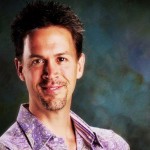 Actor, producer and author of Motivated To Act, Stephen Tako shares his story of reigniting his passion and choosing to live the life of his dreams!
Stephen wrote Motivated To Act to motivate creative-minded people to act upon their passions and dreams in life. The book is also about the personal motivation and journey of the author to leave the corporate world and become an entertainer. It's about discovering why people do the things they do and how many of us are stuck in a box, living a mediocre life. This is the perfect book for any aspiring entrepreneur, inventor, performer or dreamer.
---
"Angela eloquently shares a powerful message of hope and encouragement wherever she speaks. Her expressive and positive demeanor leaves a memorable impact on others."
Today is a great day to discover the power behind YOUR story. Contact Angela today.

Angela recently shared her "ideas worth spreading" at TEDxUCIrvine.
Watch the video here.
---