Make Money Doing Good?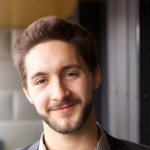 Noam Kostucki has co-founded three social enterprises based on his belief that everyone can make money from doing good.
Seeducation enables people make a living from doing good.
Redefine Us enables organizations to improve their performance by redefining how they see themselves, their people and the way they communicate.
FlavrBox enables people to connect to and partake of the amazing food produced by UK farmers.
All three enterprises have been challenging adventures for Noam to be part of and a huge learning opportunity to learn from the world and those around him.  Noam shares his knowledge as a speaker, coach and author.