Joy Comes in the Mourning
Author, speaker and coach Angela Dockter-Harris shares about facing and dealing with end of life and death.
In her own words: "I am, in simplest terms, complicated. Multi-facted. We all are, if we are honest. I truly believe God made us to be multi-dimensional. However, many of us hide layers of ourselves. I find more and more struggle to hide in that. Sometimes it causes chaos, but I find it freeing. I'm a bold person, when you get to know me. Yet life has made me vulnerable in my core. Those who know me best, know those areas. Social media brings new challenges to me, as I step out and reveal pieces – as God grows me.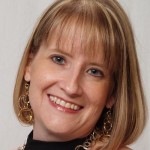 I become more and more unafraid to share who I am – Joy comes in the Mourning."