Stalking Awareness – Jodi's Voice
Angela Daffron shares her experience of losing a long time family friend, Jodi Sanderholm, a victim of murder by a stalker.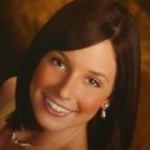 Daffron shares tips about being safe and protecting yourself from stalking and discusses stalking awareness. Daffron established Jodi's Voice to increase awareness surrounding stalking and to provide services to the 3.4 million victims (reported) within the United States.