Listen to the Interview
Podcast: Play in new window | Download
Angela eloquently shares a powerful message of hope and encouragement and leaves a memorable impact on others. If you're aware of a group that will benefit from Angela's story and her expressive and positive demeanor,  contact Your Story Matters.
Inspiring Cancer Healing
Ani Kaspar is a pioneer of non-invasive alternate cures for cancer. She's a humanitarian, seeker of truth and conduit for healing. Ani's humanitarian call to action "Compassionate Cure for Cancer®" asks cancer patients worldwide to request the modern medical community investigate and deliver natural, less invasive methods of treating and curing cancer.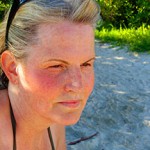 She is a four year thriver of intra-ductal carcinoma—the most prevalent breast cancer in the world.  She has shared her story and offers tips to others in her book Pelicans, Coconuts & Butterflies.
http://pelicanscoconutsandbutterflies.com/