How to Rise to the Top After Being Punched Down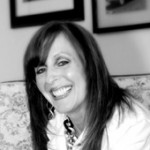 Who Else Wants To Stop Being Sucker Punched by Life And Finally Kick It To The Curb?  …to rise to the top after being punched down?
Gayle Hall shares stories from her life and tips for others to overcome what she calls 'Sucker Punched Syndrome'™
From Gayle's book you will learn:
What it feels like to be Sucker Punched and what's the meaning of it in your life?

How being Sucker Punched in love hurts and how to get back up afterwards.

Laid off or fired? What to do when you're Sucker Punched at work.

What to do when you go through major changes in your life like job loss, mid-life crisis, domestic violence, and getting duped.

The Sinful Sucker Punch – How to deal with the shame of having a nervous breakdown.

How to handle a situation when your help is not needed or backfires.

Practical and simple skills to stop being Sucker Punched by life ever again.

How to avoid negative people who Sucker Punch you daily with their negativity.

Recognize when you're being Sucker Punched, and learn the tools you need to deal with it so it doesn't happen again.

Find out if you have the symptoms that are a sign of Sucker Punched syndrome.

Most importantly, uncover the ways you can get over it once and for all. Find out how this can work in your own life and you can experience the bigger and better things that are awaiting you on the other side of every Sucker Punch.