Healing Through Dance
Aime Hutton shares her story of Healing through Dance… from a childhood of bullying to becoming the successful founder of Awakening Goddess.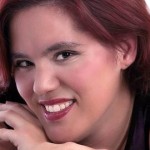 Aime is out in the community inspiring women through sacred sensual body movement, heart opening connection, and laughter. Aime is inspiring women around the world to live life, have more fun and play in their lives… Inspiring the Goddess in YOU, too be fully who YOU are and accept your own wisdom, beauty, grace, and power!
http://www.awakeninggoddess.com
---
"Angela eloquently shares a powerful message of hope and encouragement wherever she speaks. Her expressive and positive demeanor leaves a memorable impact on others."
Today is a great day to discover the power behind YOUR story. Contact Angela today.

Angela recently shared her "ideas worth spreading" at TEDxUCIrvine.
Watch the video here.
---