Book Giveaway
By listening to the interview and leaving a comment below, you will be entered to win a copy of the book.
Triumph Over Challenge with Alpha Chick
Mal Duane triumphs over devastating life challenges to become an Alpha Chick. Today, she serves clients through the multi-million dollar real estate company that she built from scratch.
She has a dream marriage and, as a certified Professional Coach, is deeply involved with helping women discover and use their connection with the divine power within them. She teaches them to become their own version of an Alpha Chick – You too can Triumph over Challenge.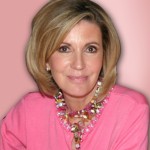 Mal is the author of Alpha Chick: Five Steps for Moving from Pain to Power. Her life experience, including recovering from alcoholism as a young woman, has provided her with extensive hands-on experience for taking hold of a life and bringing forward the potential that lies buried beneath the scars and hurts. She generously shares what she has learned at every opportunity.
---
"Angela eloquently shares a powerful message of hope and encouragement wherever she speaks. Her expressive and positive demeanor leaves a memorable impact on others."
Today is a great day to discover the power behind YOUR story. Contact Angela today.

Angela recently shared her "ideas worth spreading" at TEDxUCIrvine.
Watch the video here.
---