Book Giveaway
By listening to the interview and leaving a comment below, you will be entered to win a copy of the book.
Simple Steps For Real Life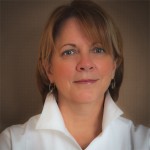 Cheryl Maloney, Speaker, Coach and Radio Talk Show Host created Simple Steps… Real Change, the website and Facebook page, as a safe harbor where beliefs are respected, inspiration is shared and those who come know that they are not alone in their journeys. Cheryl's most recent book, Simple Steps for Real Life offers helpful tips to move forward in your life and live happier!
http://www.simplestepsrealchange.com/
---
"Angela eloquently shares a powerful message of hope and encouragement wherever she speaks. Her expressive and positive demeanor leaves a memorable impact on others."
Today is a great day to discover the power behind YOUR story. Contact Angela today.

Angela recently shared her "ideas worth spreading" at TEDxUCIrvine.
Watch the video here.
---