Book Giveaway
By listening to the interview and leaving a comment below, you will be entered to win a copy of the book.
Destiny Discovery
Michele Casto shares about her latest book 'Destiny Discovery'. Michelle L. Casto, a.k.a. Bright Michelle, is a woman on a mission. She is here to set souls free from their mind-made prisons so they can experience their DESTINY and reach their fullest human potential. Michelle refers to herself as an awakener, who carries and communicates the light of understanding, wisdom, and enlightenment to those who are ready to receive it.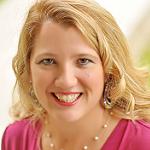 Feeling called from an early age, Michelle has always possessed an insatiable curiosity to know the meaning of life and her role in making the planet a better place to be.
http://liveyourdivinedestiny.com/
---
"Angela eloquently shares a powerful message of hope and encouragement wherever she speaks. Her expressive and positive demeanor leaves a memorable impact on others."
Today is a great day to discover the power behind YOUR story. Contact Angela today.

Angela recently shared her "ideas worth spreading" at TEDxUCIrvine.
Watch the video here.
---