Book Giveaway
By listening to the interview and leaving a comment below, you will be entered to win a copy of the book.
But I Was In Such a Good Mood This Morning
In 1989, just six months after marrying his wife, Rob was diagnosed with Acute Lymphoblastic Leukemia. The dreams he and his young bride shared for their life together were suddenly and forever changed. Rob and his wife moved forward with their life, having fought hard and won the battle against the cancer.
Rob was thankful to be alive, and to have been blessed with the gift of restored health and a wonderful family. He thought about the cancer monkey asleep on his back. He wondered if it would ever wake up. He wondered if he could live his life without looking over his shoulder.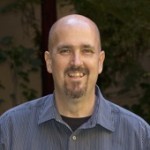 Then one day in late October of 2008, the cancer monkey awoke from his nearly twenty-year slumber. For a second time Rob's world and the lives of his wife and two daughters was turned upside down. Rob poignantly shares his journey in his memoir 'But I Woke Up In Such A Good Mood This Morning'
http://www.post-traumaticpress.com/index.html
---
"Angela eloquently shares a powerful message of hope and encouragement wherever she speaks. Her expressive and positive demeanor leaves a memorable impact on others."
Today is a great day to discover the power behind YOUR story. Contact Angela today.

Angela recently shared her "ideas worth spreading" at TEDxUCIrvine.
Watch the video here.
---