Overcome your Blocks to Achieve Financial Alchemy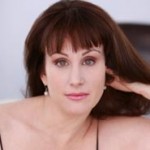 Morgana Rae shares her 'money' story and how she overcame blocks and healed in order to achieve her success. Morgana is the owner Charmed Life Coaching, an internationally successful life and business coaching company. Morgana guides entrepreneurs, artists, healers and humanitarians to thrive in their purpose, attract more than they chase, and make things happen with ease, flow and synchronicity. Morgana wrote the book Financial Alchemy: Twelve Months of Magic and Manifestation and shares her tips to fall in love with your 'money honey'.
Morgana's fans have called her the "Money Magnet Queen" because of the many documented stories of clients manifesting unexpected income of hundreds, thousands, tens of thousands of dollars, within hours of changing their relationship with money.