Encouraging Women Entrepreneur
Encouraging Women Entrepreneur, Lana Larder, nominated for the 2011 RBC Canadian Women Entrepreneur Awards. A nominee of the Bell Trailblazer Award category is described as: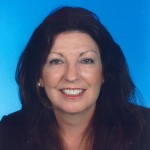 "This entrepreneur is a true trendsetter. She has recognized a new market, product, service, technological advancement or opportunity and led the way. She has demonstrated outstanding leadership both within her company and her market, set the standards for originality, quality and successful management. She is a mentor, a visionary, a leader, a successful businesswoman and in all elements a trailblazer in her field."
http://halifaxfinance.wordpress.com/
---
"Angela eloquently shares a powerful message of hope and encouragement wherever she speaks. Her expressive and positive demeanor leaves a memorable impact on others."
Today is a great day to discover the power behind YOUR story. Contact Angela today.

Angela recently shared her "ideas worth spreading" at TEDxUCIrvine.
Watch the video here.
---