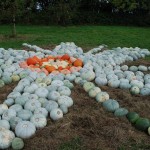 Mac Macartney, speaker, writer & consultant founded Embercombe, a 50 acre site in the UK which is a leadership development center for all. Embercombe exists to fulfill a mission which is expressed as: To touch hearts, stimulate minds and inspire committed action for a truly sustainable world. Embercombe exists to encourage you to be the leader you could be; inspired, resolute, and resilient.
Podcast: Play in new window | Download
---
"Angela eloquently shares a powerful message of hope and encouragement wherever she speaks. Her expressive and positive demeanor leaves a memorable impact on others."
Today is a great day to discover the power behind YOUR story. Contact Angela today.

Angela recently shared her "ideas worth spreading" at TEDxUCIrvine.
Watch the video here.
---