Career Role Model Program
By Claudia Howard, founder of Career Role Model — "For over 25 years, I had a successful career in Supply Management. Things were great in life. I had an awesome marriage, good paying job that I really enjoyed, and we had just moved into a home we loved. Whoa!! Then there was the shock that stopped me in my tracks – my husband, the love of my life, had his third cancer & it was stage 4! He died 11 months later and though I went to my office every day, every night I came home to examine my life, much like you, I had to figure out what I wanted to do with my life. My first stepping up into my potential came when a friend asked if I'd donate my time doing makeovers for women wanting to find a job; of course, what fun. After talking with the organization that was starting a program to help people prepare for working, I was asked to speak on career image, interviewing, and the pros and cons of having a job or being an entrepreneur.
I kept asking myself, what else did women need? Then, it touched my heart – like a lightning bolt! It was much more than resumes and a new look. During this pivotal time, women would deeply benefit in building their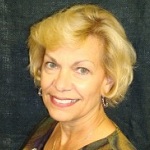 confidence and learning of others who had already accomplished this transformation. Role models would be the key! Women, role models, who would be willing to share what they overcame to achieve their success. Thus, Career Role Model Program was born!
As women, We all know that every woman has a story. It is my honor to create a platform, the Career Role Model Program, for women who are willing to share their career story to help others.
From all the Role Models and myself, Remember, you too can create success and live the life you dream when you step up into your potential!"