Listen to the Interview
Podcast: Play in new window | Download
Angela eloquently shares a powerful message of hope and encouragement and leaves a memorable impact on others. If you're aware of a group that will benefit from Angela's story and her expressive and positive demeanor,  contact Your Story Matters.
Celebrating The Journey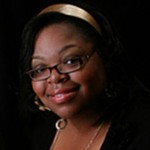 "I never thought I would be "that" girl. That girl has goals and dreams but became entangled in the fight of her life. That girl has begun her journey of recovering what was once lost – her joy, her peace, her passion, her self-esteem, and her desire to make the world a better place. That girl is me." ~ Ashley Hill, author of Celebrating the Journey.
http://collegeprepready.com/Celebrating-the-Journey.html