Cancer Survivors Lead an Extraordinary Life… i-Thrive
Have you considered the possibility that no matter what circumstances you are facing you have the right to lead an extraordinary life? What if there was a process to help you create that for yourself? In her own life experiences, Tambre Leighn lost her husband when he was only 38 to cancer. She's gone through the challenges of being a caregiver and then a widow.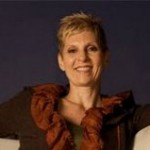 During that time, she tried many different approaches and modalities to help face her fears, let go of the past, heal from her loss and recover her passion for living. Tambre now coaches cancer survivors and caregivers on how to thrive, with the development of the i-Thrive system.