Am I Brain Damaged?
Lori Purdy-Faitel is a traumatic brain injury (TBI) survivor and shares her journey of recovery in her book 'Am I Brain Damaged'. Her journey began when she was 24 years old when she suffered a traumatic brain injury followed by a 7 day coma. Upon alertness, following the coma, her function reverted to what could be recognized as less than that of new born child.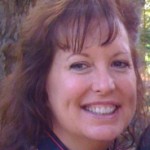 After re-learning to move, breathe, eat, walk and talk again, Lori returned to college and for more that 25 years her life goal has been to educate, inspire and motivate people.
Lori's motto is, "If I can re-create myself anyone can."
---
"Angela eloquently shares a powerful message of hope and encouragement wherever she speaks. Her expressive and positive demeanor leaves a memorable impact on others."
Today is a great day to discover the power behind YOUR story. Contact Angela today.

Angela recently shared her "ideas worth spreading" at TEDxUCIrvine.
Watch the video here.
---