Angela's Story
"In sharing my own life story, I mistakenly believed that no one would want to hear my story of what I had lived through and had overcome. Yet, as I shared my story of living a life of grief to grace, I realized many people wanted and needed to hear about my life challenges and the many blessings despite impossible odds.
My intention, when writing my life story, was solely for my children, who at the time were ages 3, 12 and 16. I had been diagnosed with stage IV cancer and was told my life would not last long. Leaving behind my story was a way for my kids to understand who I was and how I became the person I am through my life experiences.
Being encouraged to share my story publicly was life changing!
I was in awe at the realization that my story was of value to others.
When others communicated to me that my story and my survival was one of encouragement, hope and inspiration to them, I felt a sudden, deep in my heart and soul, healing.
I knew then that all that I endured and overcome was for a reason. Sharing the wisdom I had gained through my challenges to help others in their journey of life struggles was humbling.
To have a positive impact on others lives made everything I had been through worth it!"
Your Story Matters!
Inspirational Speaker, Writer & Producer and Host of Your Story Matters show
Angela speaks to groups, businesses and at events as an inspirational speaker. Angela blogs at Your Story Matters at Then Life Happens and has written several articles pertaining to inspirational messages, professional networking and social media. She shares her own story and interviews others about their story on her show Your Story Matters. Angela's life story and how she has overcome challenges and tragedies through her faith and prayer life inspires many. Angela's hope is that others will become all that they are meant to be rather then being victims of their negative life circumstances. Angela brings hope to the hopeless when she shares her story of being diagnosed with stage IV cancer nine years ago. Today she continues to live each day as though it may be her last, deciding to live like she's living, not like she's dying. Angela's will to live, passion to encourage others and her desire to be all that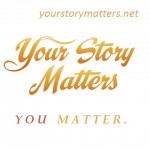 she is destined to be is powerful!
Invite Angela Schaefers to assist you!
Contact us now to invite Angela to speak to your group or organization, or conduct a training on how to heal and learn from and share your story! You may also inquire about Angela guest blogging or writing articles for you or your organization on topics such as inspiration, encouragement, professional networking and social media tips.
---
---
Your Story Matters on Stitcher
Stitcher is…
Talk radio, podcasts and live radio all in one app
Listen to your favorite shows on demand
---